CORNERSTONE BAPTIST CHURCH
An American Baptist Church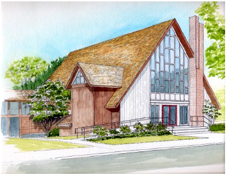 The Cornerstone Baptist Church was organized when 23 persons joined together in 1874. As the church met needs in the neighborhood, growth was strong, and in March of 1909 the congregation welcomed its 496th member.
The original Gothic/Queen Anne structure was replaced by the current building in 1968. The new building housed a sanctuary and education wing, and congregational growth led to the addition of the Starkweather wing with five new Sunday School rooms in 1982. The sanctuary boasts one of the finest pipe organs in eastern Connecticut.
The church maintains an affiliation with and supports the mission of the Northeast Association and the American Baptist Churches of Connecticut and the USA. We are also involved in the ministries of the Killingly-Brooklyn Council of Churches, and with local community missions.
"The mission of The Cornerstone Baptist Church is to be an inviting Christian Community striving together to strengthen our relationship with God and to reach out to our neighborhood and world in the Spirit of Jesus Christ."
Our Pastor / The Reverend Robert "Scott" Hayes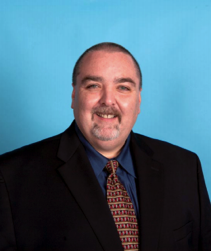 I was raised in a small, rural community in East Tennessee about 40 miles west of Knoxville. My family attended Trenton Street Baptist Church in Harriman, TN and at the age of 8, I became a follower of Jesus. My family relocated to nearby Kingston, TN where we attended First Baptist Church. At FBC Kingston, I was active in the Youth Choir and Youth Group activities. We participated in annual choir tours where we would visit small congregations and help them grow their communities. I learned to do work projects, door-to-door canvassing, and backyard VBS Bible Clubs. Those years were very instrumental in my development as a Christian and instilling in me the call to Christian service.
After graduating from high school, I attended The University of Tennessee at Knoxville. There was never any doubt in my mind about where I would attend college. My blood has always been orange! At UT I majored in Business Administration/Finance, graduating in 1986. I worked for many years in retail management, restaurant management, hotel management, and sales management. I was gifted at turning struggling businesses into profit makers, but there was something missing in my life.
A few years later, in 1997, I would again feel the call on my life and would enroll at the Divinity School at Gardner-Webb University. I received a Graduate Assistant position in the School of Education, which later turned into a full-time job as Administrative Assistant. Because of my new job, I took only one class per semester and focused primarily on my work. In 2007, I resigned my position and moved back to Tennessee to care for my grandmother. She had been diagnosed with Alzheimer's and needed a 24-hour companion. In 2009, she needed more care than I could provide so my family made the decision to place her in a nursing home specializing in memory care. Her disease progressed rapidly and she died in 2010.
During divinity school I worked several jobs, including as Administrative Assistant at Lakeside Presbyterian Church and Greece Baptist Church. After graduating, I was called to Parma Baptist Community Church where I served as part-time pastor for two years. We had some wonderful times there but we also had a few major issues arise. We were able to survive these issues and grow stronger because of the relationships we had built together.
At the same time I was serving at Parma, I was also serving as Assistant Pastor for Pastoral Care at Greece Baptist Church. My primary responsibility at Greece Baptist was visiting members in hospitals, nursing homes, and those who were homebound. I also led Thursday evening Bible Study and led the congregation into the process of becoming a Stephen Ministry congregation. During this time, my parents came to live with me, I was licensed by First Baptist Church of Rochester as a Minister of the Gospel, and I began working on ordination requirements.
Before I could complete the ordination requirements, namely Clinical Pastoral Education, BPFNA ~ Bautistas por la Paz placed an ad for an Office Manager. I had long been a supporter of BPFNA, and thought this would be a great opportunity to minister for peace and justice in the non-profit sector. I have been with BPFNA since February 2015. I still support the work of BPFNA but again, that calling to church ministry has made me unsettled with my current situation.
In my down time, I enjoy hikes and walks, watching college sports (especially my beloved Tennessee Volunteers), working puzzles, coloring, listening to the rain, watching M*A*S*H, The Big Bang Theory, Doc Martin, As Time Goes By, and Rick Steves' Europe, and most of all, spending time with my family.
Sunday Worship / 10:30am
Sunday School / 9:30am
Copyright @ 2023 ~ Cornerstone Baptist Church